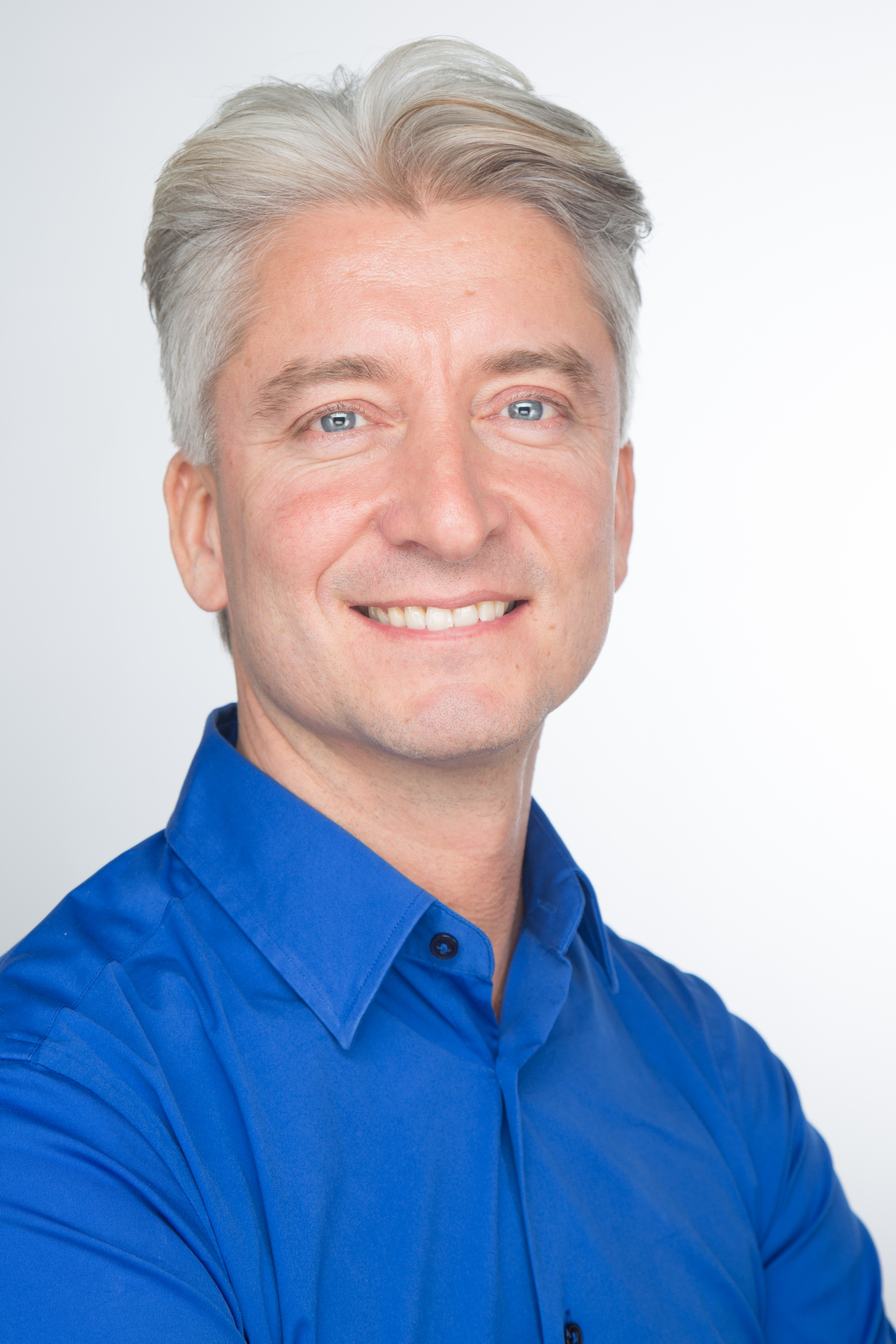 Drs. Daniel Zavrel (1967), business economist (Erasmus University), is the founder of Being in Business. He is the developer of the Being in Balance® coaching method (coaching with the help of advanced body-mind scan technology).
After his career at Andersen Consulting, he listened to his "inner navigation system" (his heart) and he radically altered his course. He became managing director of OIBIBIO Business, which was a revolutionary concept to advocate personal growth, spirituality, and awareness in the Netherlands.
Daniel participated in courses in Change Management in Chicago, Person-centered Training, NLP, Avatar, Natural Nutrition, Spiral Dynamics®, Basic Medical Subjects at bachelor's level, HeartMath® Group Trainer, Transcendent Meditation®, and Aura Soma®. He is also a Mindfulness trainer and an internationally certified Iyengar Yoga® teacher.
This ideal combination of soul and business motivated him in 1997 to found the training company Being in Business®. Daniel trained about forty HeartMath® trainers in the Netherlands and provided more than two hundred HeartMath® training sessions in various major organizations, such as ABN AMRO Bank, Achmea, Unilever, Shell, Delta Lloyd, PWC, Philips, McKinsey & Company, Police, Rabobank, AS Watson, Nestlé, Vopak, Mercuri Urval, Van Lanschot Bankers, Ernst & Young, AZ (Dutch Eredivisie soccer club) and many others.
At the Dutch National Police, he has now trained over two thousand police officers, (management) staff members, and detectives in Mental Resilience.
In the past four years Daniel has also coached 14 individual players of the first team of Dutch soccer club PSV with Being in Balance® Mental Power coaching in addition to other mental coaching of these players within PSV.  In these 4 years PSV became three times the Dutch National Champion in the 'Eredivisie'.
With his companies'Being The World', 'Being in Business', 'Being in Bliss' and 'Being Inspired' has has established a mission for himself in a fifty-year plan to contribute greatly to Global Happiness.
Being in Business® is the business market branch of this larger entity. Being stands for the 'being' mode, and Business stands for the 'doing' mode; balance between these two makes you and the world whole.
Daniel's goal is to help expand your boundaries of your consciousness every day and to have you grow over and over again to become a better version of yourself. 'Walk your talk' is an important value for Daniel.
His motto is: "There is no way to happiness; happiness is the way."
Daniel is happily married with Andrea and together they are the proud parents of seven children.